project background

this project was originally created with my strategy partner, shannon. a few months later, we brought on a team of creatives to help us develop the visual brand identity.


the challenge

how can we design something that will spread through culture and help solve the climate change crisis?


the solution

green girls - a national youth organization that gives girls a space to come together to learn about and advocate for action on climate change.



---
the situation
we're constantly reminded of all the ways we can reduce climate change. we can limit our consumption of animal products, ditch fossil fuel-powered cars, reduce food waste, and transition to solar and wind energy.
the problem

there's a top solution to the global climate crisis that's excluded from this list that's more effective, but rarely talked about.
the finding

project drawdown
came up with the top 100 activities that would not just halt rising emissions and the concentration of greenhouse gases in the atmosphere, but would cause an annual decline. educating girls sat at #6. to put that into perspective, rooftop solar panels and electric vehicles, came in at #10 and #26.
the realization

the solution to climate change lies in the education of girls.
the opportunity
create a national youth organization that gives girls a space to come together to learn about and advocate for action on climate change.
the strategy
help girls feel inspired about their potential to lead towards progress for future generations by equipping them with the knowledge and confidence they need to be strong, indisputable, and impactful.
the idea
green girls
---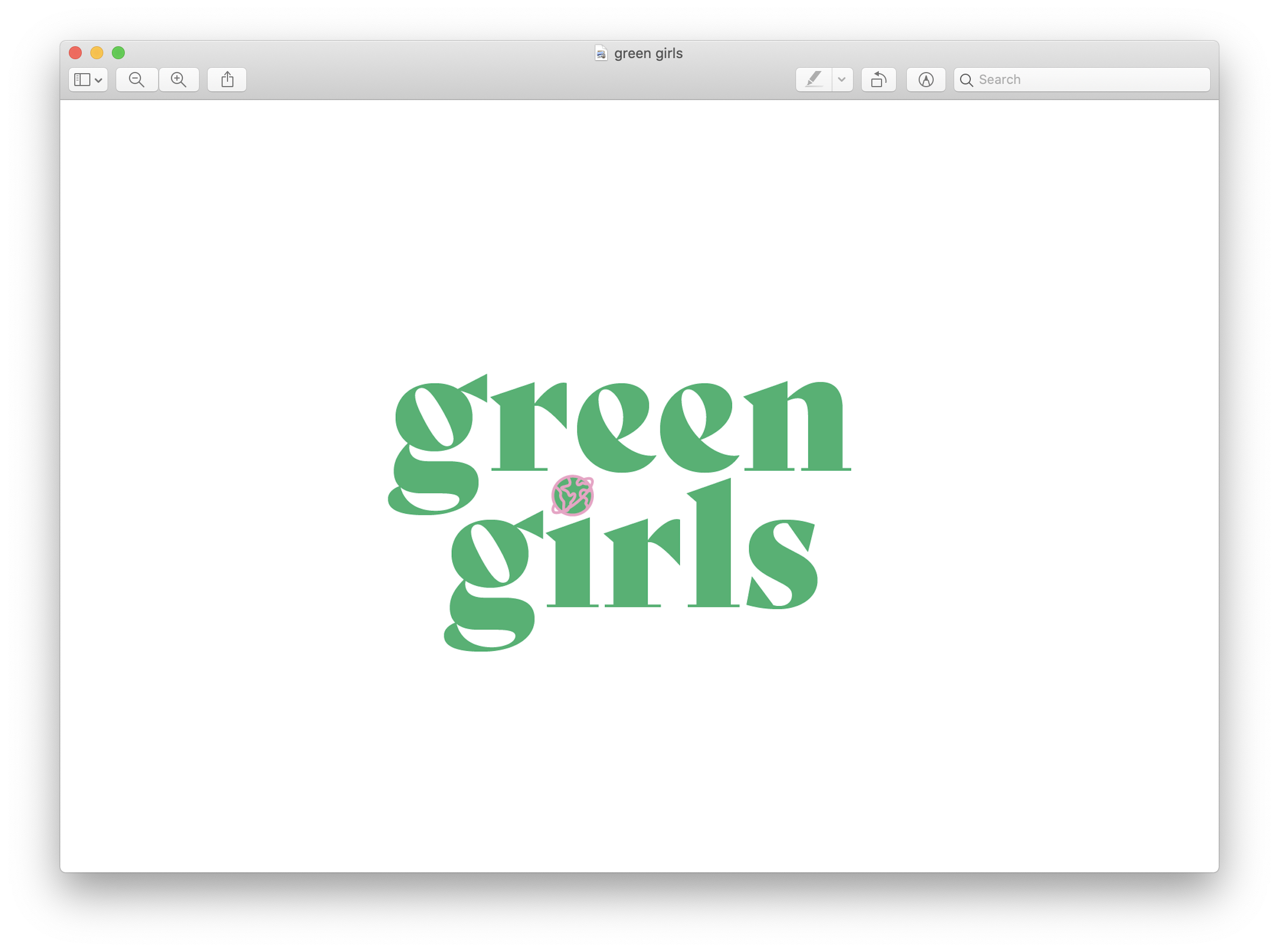 ---
mission

green girls is a national organization that provides young girls a platform to fight together against climate change. by empowering girls to use their imaginations, compassion and determination to make real change in their communities, green girls is investing in a future, not only for the planet, but for women in positions of power. educating young girls is ranked as a more successful climate change solution than electric cars, and we're the first national organization 100% committed to this mission.

vision

green girls is a pipeline for future environmental leaders. a green girl grows up confident, sure of herself and sure of her mission: preserve the planet. return it to equilibrium. she is a future leader who possesses the knowledge and grit to lead by action in every arena of her life, and put planet before profit while she champions progress.

---
meet a green girl

olivia grew up in maryland, near the chesapeake bay (a major water source facing an ecology crisis) and close to d.c., which is filled with politics and climate activism. growing up, she watched her mom volunteer for cleanups at the local river and join the board of a committee that protects the local ecosystem.

this past year, olivia became the president of her high school's sustainability club. she first learned about climate change from the women in her life. they lived in places that were experiencing the detriments from global warming and a lack of resources from overpopulation.

"we learned about greenhouse gases in our science classes, but the detrimental effects of climate change are just not in the curriculum. in order to get angry and passionate, you need to see direct effects. i also learned a lot more from following people on instagram."



---
the website
girls like olivia will be encouraged to visit the green girls website and start an account.

---
the portal
after signing up, girls can complete courses and challenges that will focus on topics within environmentalism, addressing different skills and learning objectives. local chapters can be started to engage friends, practice leadership, and make changes in their own community.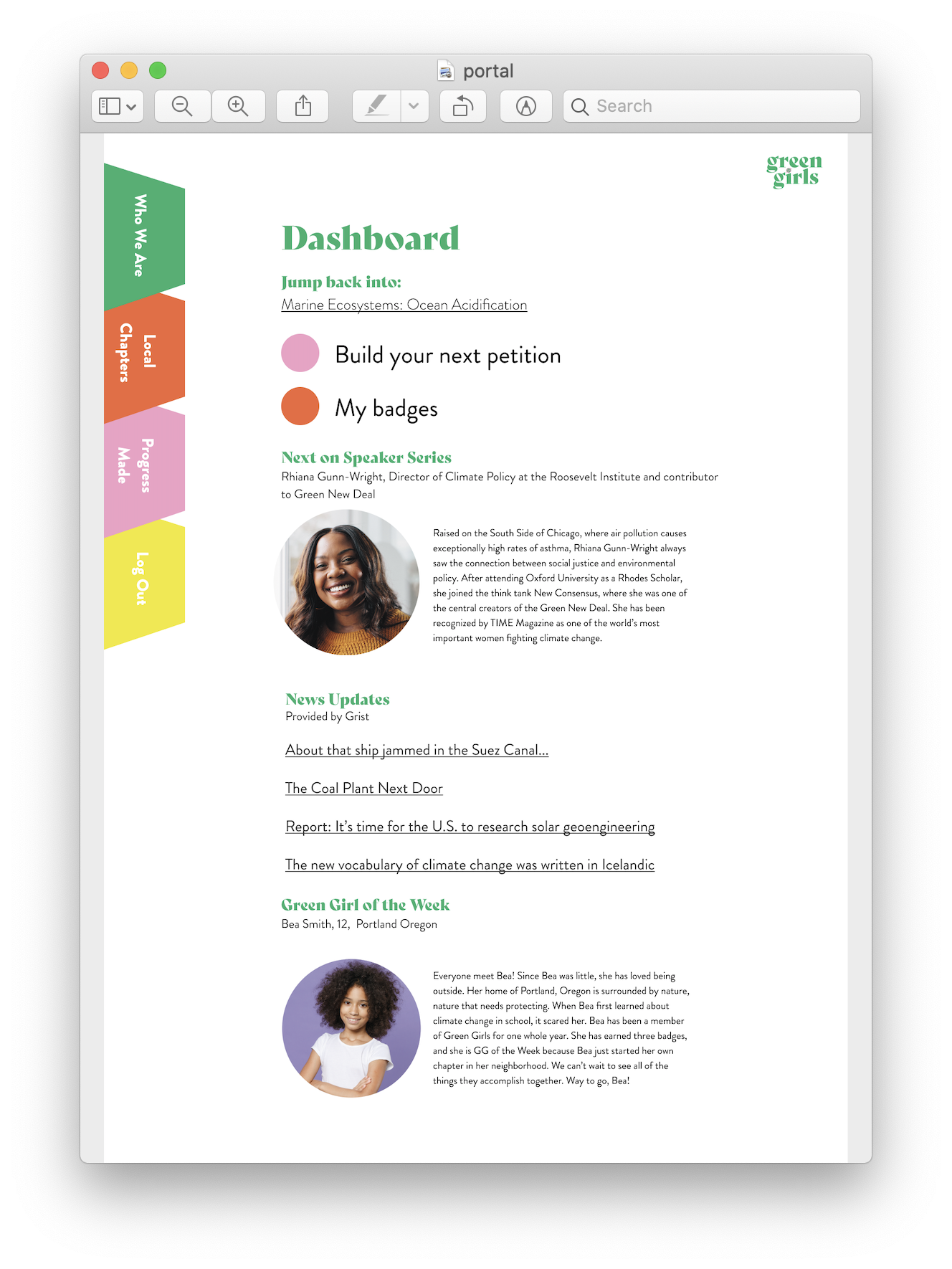 ---
initiation kit
girls will receive a green girls initiation kit. each kit includes a green girls pledge along with a metal straw, workbook, bottle of nail polish, t-shirt and limited edition larabar.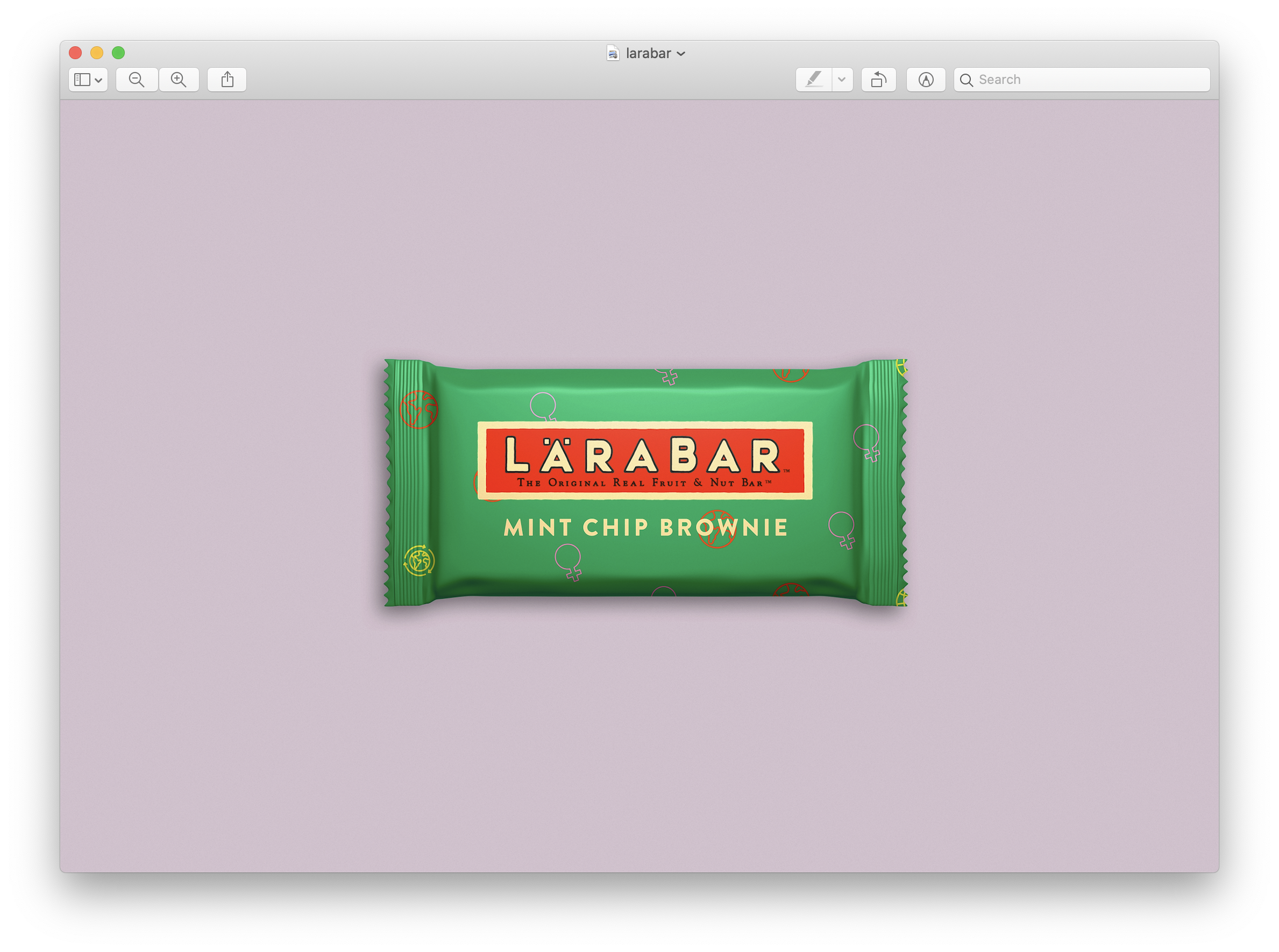 (click through)

---
larabar partnership
larabar will launch a limited edition bar where 100% of the proceeds supports green girls.

(click through)

in store point-of-purchase displays
the limited edition larabars will launch in store with stickers and other takeaways to announce the green girl platform. the larabar website and social channels will introduce the gg community and show the chance to learn about the necessary roles for girls in the climate movement.


---
user journey
the green girls experience will ultimately empower girls to become female legislators, scientists, engineers, ecologists, designers, educators and agriculturalists who can make a difference in the fight against climate change.

---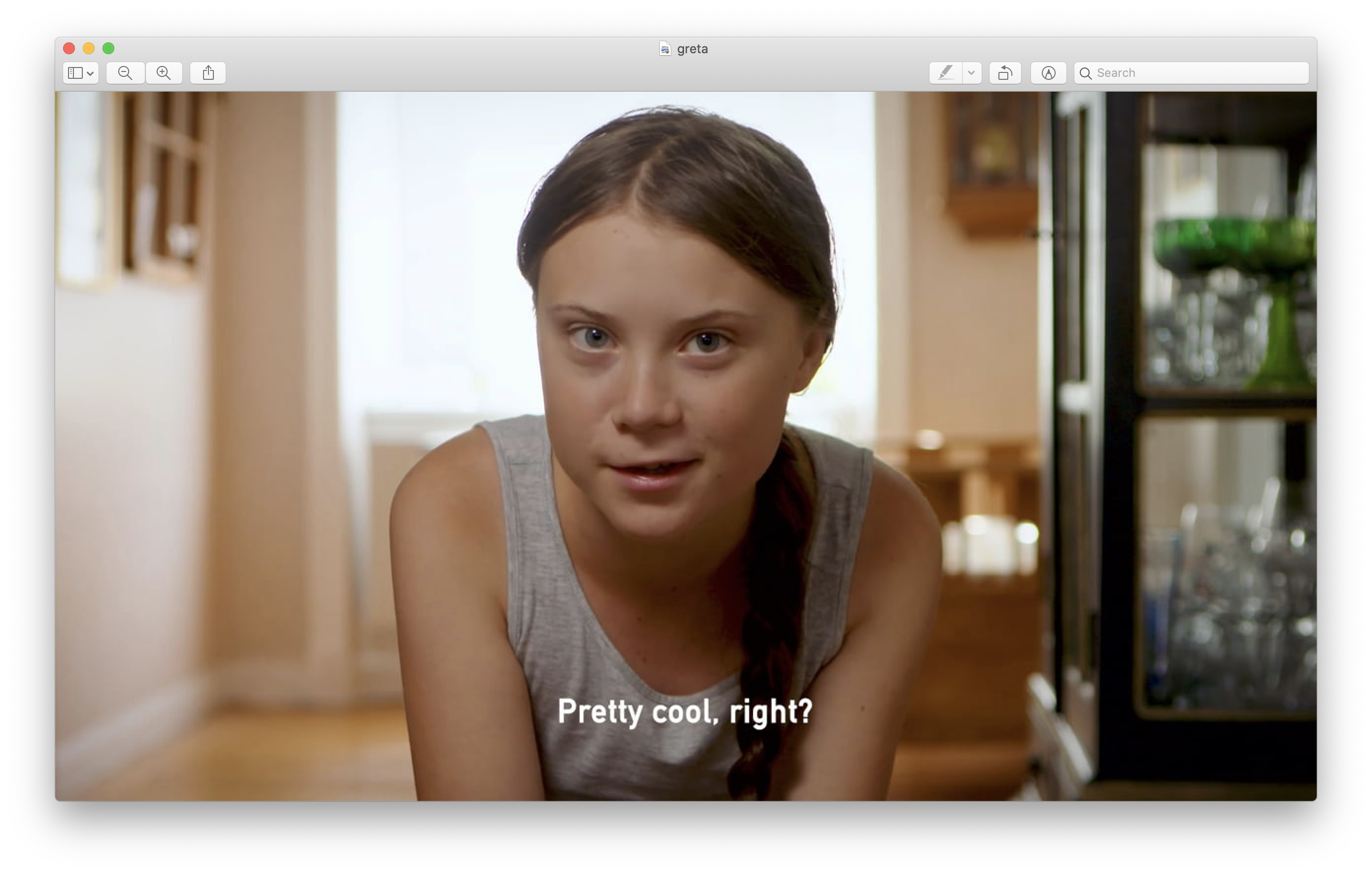 ---
the team
marnie abraham (strategy)
hannah berling (art direction)
shannon gerety (strategy)
kate power (copywriting)

my role
category research, brand positioning, brand strategy, creative brief, brand identity


---