project background

this project was originally a brief written by me and my strategy partner,
shannon
. a few months later, the brief attracted a team of creatives who wanted to bring the insight to life.
the challenge
how can elmers expand the perception of slime?


the solution
le'mers: a limited edition collection of exclusive sensory fashion collectibles by elmers.


---
the situation
slime, a popular diy activity, has taken the world by storm. elmer's glue, an essential ingredient in slime, has benefited greatly from the slime revolution.


the problem
the conversation is stuck in pre-teens, and slime is perceived as purely juvenile.


the finding
slime is more than just a kids toy. approximately half of slime purchasers are people over thirty. adults who appreciate slime say it helps express creativity, reduce stress and anxiety, and focus attention on something playful.


the realization
slime is somewhere between art and a stress ball.


the opportunity
people can manage their stress levels by dedicating their personal attention to something tactile and pliant. this can be in the form of exclusive collectibles by elmers.


the strategy
slime does more.


the solution
a stunt that involves a limited edition collection of exclusive sensory fashion collectibles by elmers. before revealing that elmer's is behind the collection, the brand can show up in a heightened, mainstream way to effectively gain attention and shift perception to the infinite possibilities of slime.


the idea
le'mers.


---
---
transporting you into an alternate therapeutic reality.
a whimsical installation will be open to the public for only a few days, where a limited amount of fashion items, lined with slime, will be sold to those who can make it to the bonneville salt flats.

le'mers: exquisitely squishy, luxurious, and exclusive.
---
---
the collection is for those who crave texture, color and play.
these items are designed with fidget spinners and stress balls in mind, which can help with distraction control, mindfulness and meditation, and stress relief.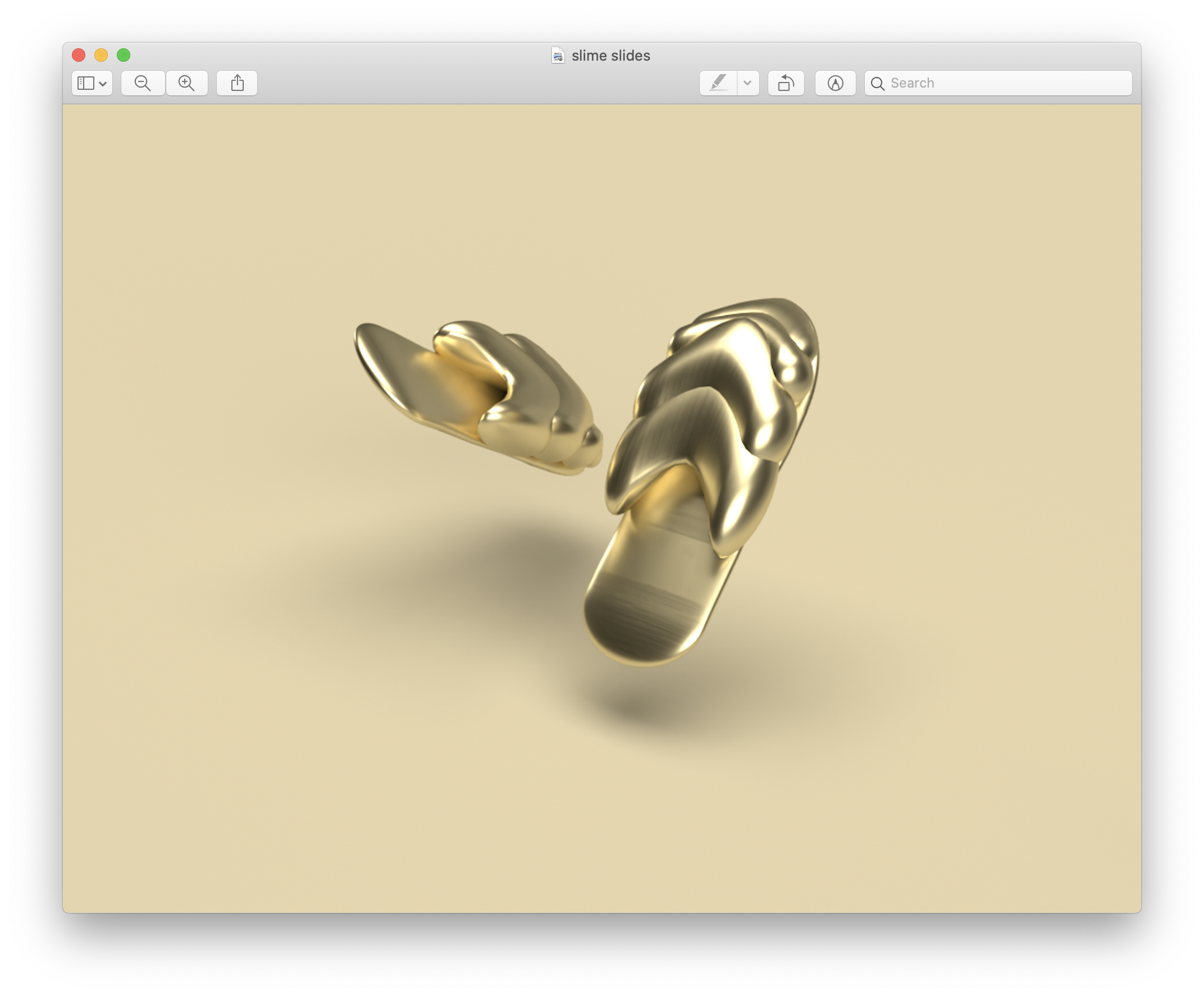 ---
@le_mers_official is the only place to buy collectibles outside of the pop-up installation.
these accessories can be attached to each other, used as keychains, or carried solo.

---
influencers like @emmachamberlain and @lilmiquela will help spread the word on instagram.


this stunt will create conversation and show that the applications of slime are infinite and for people of all ages.
le'mers is just the start for elmer's to show that slime does more. next up: self care startup called wellmer's.
---
---

the team
marnie abraham (strategy)
shannon gerety (strategy)
madeline guzzo (art direction)
joe mrava (experience design)
chandler webb (experience design)

my role
category research, social listening, brand strategy, communications plan, creative brief


---